Since our inception in 2011, FutureCare has stood as a trailblazing healthcare technology firm. We're dedicated to transforming senior care, empowering seniors with independence, and providing real-time health updates for their loved ones.
We establish robust partnerships with Assisted Living Facilities and bolster resident care using contemporary, data-driven solutions. For caregivers supporting independent seniors, we offer comprehensive home health monitoring systems for essential peace of mind.
Collaborating with Home Health Coordination Services and Medicare Certified Home Health Agencies, we enable superior client care delivery. Our commitment to holistic, personalized, and efficient care solutions guide us in envisioning a future where advanced technology complements compassionate care.
We place a high value on understanding and addressing the unique needs of every senior. This compassion towards the elderly population guides the development of our solutions.
We are committed to developing advanced technological solutions. This innovative approach to wellness allows for personalized, adaptive care solutions that empower seniors and their caregivers.
We go beyond just health monitoring. We are committed to improving all aspects of senior living — from health and safety to independence and happiness. This holistic outlook reinforces our dedication to enhancing quality of life.
At FutureCare, we envision a future where senior care transcends boundaries. We see a world where
cutting-edge technology and compassionate care come together seamlessly, empowering seniors to lead vibrant, independent lives.
Through collaboration and innovation, we aim to revolutionize the senior care landscape, setting 

new standards of excellence
and redefining what it means to age gracefully.
Together, we are forging a path towards a brighter, more fulfilling future for seniors and their caregivers.
YOUR FAMILY IS OUR FAMILY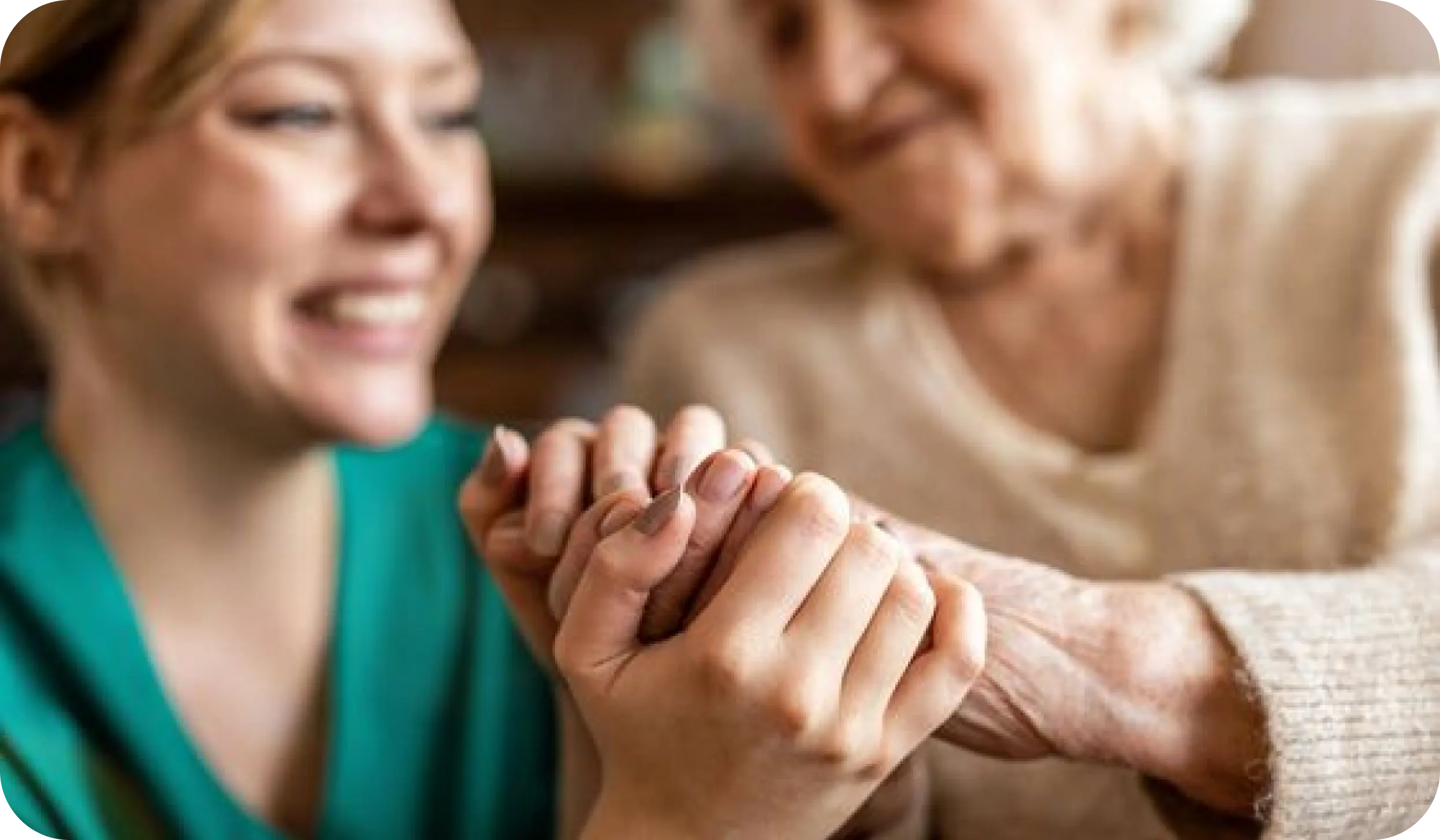 We treat your loved ones like family. Our dedicated team is passionate about enriching the lives of seniors and caregivers.
We strive to empower independence and ensure peace of mind. Your family is our family.